I'm super excited to share that we have a new opportunity to join our team at the InsurTech Gateway.
To keep it short, we are looking for someone with the diligence of Sir Trevor McDonald, the drive of Michelle Wie and the swagger of Conor McGregor…
So do you have what it takes?
If so, get in touch with me at james@insurtechgateway.com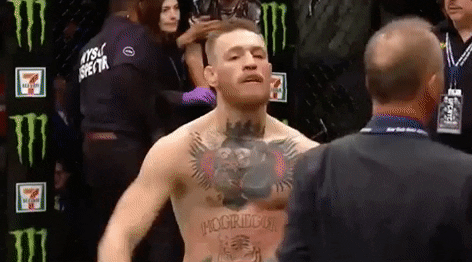 Who are we?
The InsurTech Gateway is the world's first regulated InsurTech venture builder. A combined incubator and early-stage investor, (and not a traditional VC).
The 'Gateway' sources and selects early-stage tech businesses in InsurTech and supports them to evolve and shape their business through the early seed phase (0–1). We support them to kick-start and define their idea, prepare them for investment, find product-market fit, and understand their route-to-market and scale.
Created 12 months ago, in a joint venture between leading venture business Hambro Perks and the insurance innovators of the Lumley family, the Gateway is looking to leverage its unique capability of providing startups with investment, regulatory, underwriting and platform support to be the go-to destination for early-stage insurtech ideas.
This is a very exciting time to join the Gateway team, and build the next generation of best-in-class entrepreneurs and startups in an industry in transition.
For more info, check out — www.insurtechgateway.com
Key Responsibilities
Day-to-day
Source new Founding teams and set up exploratory calls/clinics with the Team (Office Hours)
Analyse market opportunity, size and segments; Propose and defend prospective breakout opportunities
Ongoing research emerging spaces across target geographies to identify trends and opportunities that could thrive in the Gateway
Execute due diligence on favoured opportunities to inform resource and investment commitments.
Actively networking in the European startup ecosystem to generate new dealflow and increase Gateway brand; engaging FinTech/InsurTechs, wider insurance sector, and other Venture Capital funds
Finding new and inventive ways to increase the number of startups into the deal funnel
Performing weekly presentations of all deals in the pipeline, with updates on progress
Documenting calls and meetings, entering deals into CRM (Salesforce)
Investment Due Diligence
Creating Investor Committee (IC) presentations/advocating for start-ups during IC; including Financial, Commercial, Technology and Legal Due Diligence
Managing deal process of potential investments
Build and maintain financial models in Excel; including DCF models and Cap tables
---
Required Skills and Experience
Higher education standard and at least two years of work experience at a startup, high-growth tech company, incubator, VC or seed stage fund, strategy consulting firm, or investment bank
Possess an entrepreneur's mindset; creative; have the ability to be impactful with minimal resources
Demonstrated interest in seed stage startups and technology
Strong analytical and quantitative skills; Experience of financial modelling and any other investment valuation techniques
Superior communication skills, both interpersonal and written
Ability to multitask, working on a number of different projects at any given time
Good analytical skills, eye for detail, proactive, self-motivated, good presentation skills
An understanding and passion for the Insurance/InsurTech and wider FinTech industry
---
Compensation
Competitive salary
Private medical insurance and Pension contribution
On-target bonus