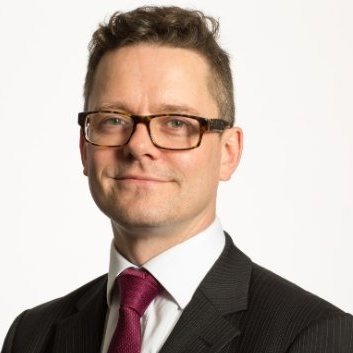 Guest blog by Karl Stanley, Technology Ventures, Renaissance Re.
Insurance improves the resilience of people and businesses in response to loss. It offers protection and risk management, stimulating economic growth and enhancing entrepreneurial activity. To meet these needs sustainably, the insurance industry must generate a sufficiently attractive return on invested capital over the long term. Two key forces at work are
demand

from those who need protection from loss

supply

of capital to pay for the protection
RenaissanceRe's principal role as a reinsurer is to match risk to capital, improving society's resilience while also providing a suitable return to our investors.
Changes in demand, changes in supply

Let's consider insurance demand. The built environment is changing dramatically, particularly in the developing world. Urbanisation and industrialisation amplify the effects of catastrophic weather events and other natural hazards. Globalisation and just-in-time manufacture mean that severe weather in one part of the world can disrupt the global supply chain. Even in the UK, up to 10,000 houses a year are built on flood plains, increasing exposure to inland flooding.
Lifestyles are also changing. McKinsey reports that the growth rate of spending on experiences far outstrips the growth rate of spending on physical goods. The kinds of goods people buy are changing too: for example, the hit game Fortnite generates $300m per month, mostly through selling "skins", i.e. digital clothes that the players virtually wear in the game. The sharing economy and the gig economy mark major shifts in the way younger people live, work and earn money. How will these factors affect insurance demand?
On the supply side, we are in a period of historically low interest rates and increased capital supply. Advances in computing power are democratising access to sophisticated catastrophe and capital modelling, making it easier for new competitors to enter the insurance market.
Demand is changing, but not increasing at the same rate as the global economy. Since the supply of capital available to the insurance industry is increasing, the end result is a downward pressure on price. How should an insurer react to this?
Adapting to change
Klaus Schwab of the World Economic Forum writes that for businesses to thrive, they must
"understand their changing environment, challenge the assumptions of their operating teams, and relentlessly and continuously innovate".
For insurers, this means growing new capabilities to meet the changing demands of our clients, while also striving for efficiency to keep costs low.
Working with InsurTech Gateway and its portfolio of insurance businesses helps us grow these new capabilities. Solutions that address the insurance protection gap, either by applying new technology to manage traditional risks, or by finding ways to price and mitigate new and emerging risks, are a key response to a changing landscape. FloodFlash's novel technology allows SMEs to access affordable flood cover that might not be available otherwise. Digital Asset Services address a whole new class of risk – their product adds some of the protections associated with traditional bank accounts to cryptocurrency wallets (which I'm sure the clients of QuadrigaCX would have been glad of in early 2019).
Investing in innovation
RenRe has been at the forefront of innovation in reinsurance since its formation in 1993. We invest millions of dollars each year in research, development, tools, systems and people to understand risk, capital, and capital efficiency. We apply these lessons every day in our business.
In the 21st century it is vital to expect and anticipate change and build in flexibility so we can adapt quickly in support of our clients' changing needs. Working with InsurTech Gateway helps us stay close to the changing needs of our ultimate clients – the people and businesses who need protection from losses.
If you work at a large insurance company and are interested in new and exciting ways to be at the forefront of innovation, we would love to chat. Drop us a note at opensesame@insurtechgateway.com