FloodFlash
Event-based flood insurance

WHAT IS FLOODFLASH?
Event-based flood insurance is the best way to provide affordable protection to those who need it most.
FloodFlash policies pay out as soon as flood water reaches a pre-agreed depth. This cutting-edge technology provides bespoke, fair premiums, for everyone, everywhere.
FOUNDERS
Adam Rimmer – Previously: Senior Consultant at RMS Capital Markets.
Ian Bartholomew – Previously: RMS, PhD in Glaciology from Edinburgh & M.Phil in Polar Studies from Cambridge.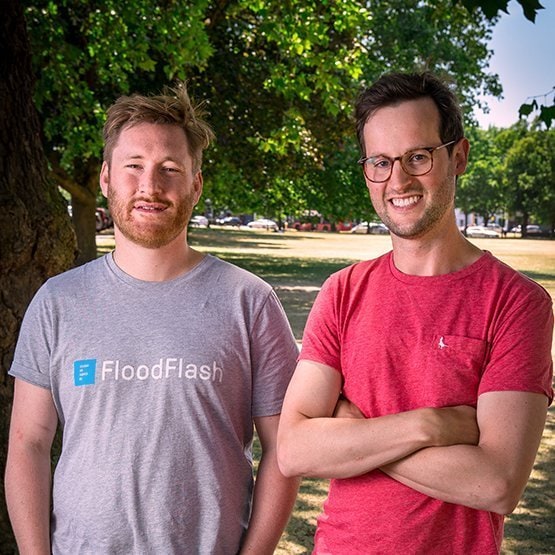 THE PROBLEM
Flood is arguably the largest unsolved problem in insurance: of the $50bn in loss that occurs each year, $41bn is uncovered by insurance.
FloodFlash are using concepts from the world of insurance-linked securities in mass-market products that can help close that global protection gap.
"Without FloodFlash we would have no flood insurance at all, which is a massive worry for a community sports club having suffered a number of floods previously, The premium is affordable and the service has been fantastic." Ronnie Bell, director, Carlisle Squash Club
"The team behind the Insurtech Gateway have formidable breadth of knowledge when it comes to getting startups off the ground. They get what startups need, have an impressive network, and the opportunity for incoming startups to cut down their time to market will be very valuable."

Adam Rimmer, Co-Founder at FloodFlash
Guest blog from Adam Rimmer Co-Founder at FloodFlash What is the point of commercial insurance? What is it for? …
Parametric Flood Cover Makes Its Mark: Q&A with Adam Rimmer, Co-Founder, FloodFlash. Read full story …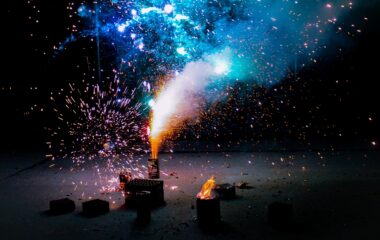 "Adam and Ian had found a concept of huge potential, and were looking for backers to enable them to move away from their jobs, and to build their business-case for investment. We immediately saw the potential in the FloodFlash duo, and jumped at the chance to offer them a safe landing, committing to a first investment.

This was the boost they needed to take the leap and become full time founders, transforming their idea into a reality."

Stephen Brittain, Co-Founder at Insurtech Gateway